WWW Wednesday meme is by hosted by Sam @ Taking on a World of Words and is a great way to do a weekly update on what you've been reading and what you have planned.
To take part all you have to do is answer the following three questions:
What are you currently reading?
What did you recently finish reading?
What do you think you'll read next?
---
Currently Reading
You all will be glad to hear that I have continued to read Scarlet by Marissa Meyer. Most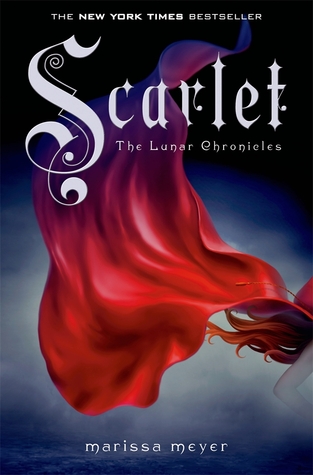 of the time that I read books, the first quarter of the book is slow for me. This time was different because I have read a few disappointing recently so I was more ready to DNF Scarlet if things didn't get better. I have 100 pages left before I finish the book.
I am also currently reading Little Women by Louisa May Alcott. I started reading this back in March but had to put it down because I wasn't in the right mood for it. So far I'm enjoying it. I love the copy of the book I have.
---
Recently Read
Sadly I haven't finished any books since last week. I was hoping to finish Scarlet but I haven't been in the mood to read this week.
---
Reading Next 
A Wedding in Italy by Tilly Tennant is next on my list.